Whole Hearted Winery Presents:
The Fine Dining Experience – Upstairs
Featuring:  Abode Fine Dining

 6 pm Saturday April 1st
Limited to 24 seats
Includes a five course exclusive Menu Served by the chef and staff from Abode Fine Dining
Chefs Marcus D'Onofrio & Mike Eckles have created
this Exclusive one of a kind menu just for you.
Chef Marcus and staff will be presenting the following menu that also includes
1 glass of wine of your choice.
MENU
Amuse-Potato nest, yolk jam, caviar
1st course- shrimp salad, urchin sabayon, orange vinaigrette
2nd course- Mushroom and truffle quiche
Bread service
3rd course- Parsley print Bass, pea risotto, sesame tuile
4th course- Filet, stuffed cabbage, vegetable medley, beef jus
5th course- Coffee cream and homemade doughnuts.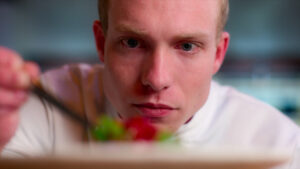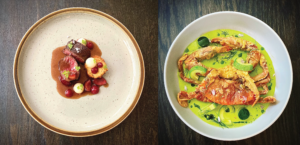 EVENT TERMS
21 Years old or older only.
Please arrive 30 minutes prior to get seated and to select wine.
This is Event is upstairs at the winery.  No Elevator.
Purchase Tickets Online Only
No ticket sales available at the event
Tickets are non refundable.
All seats are assigned.  You will be checked in by Name and seated at purchased seat
Please do not ask to swap seats and inconvenience others
Whole Hearted Winery reserves the right change  make changes for the event and also will refund you payment if there are any issues with the ticketing system or any other unforeseen circumstances.
Thank you!!