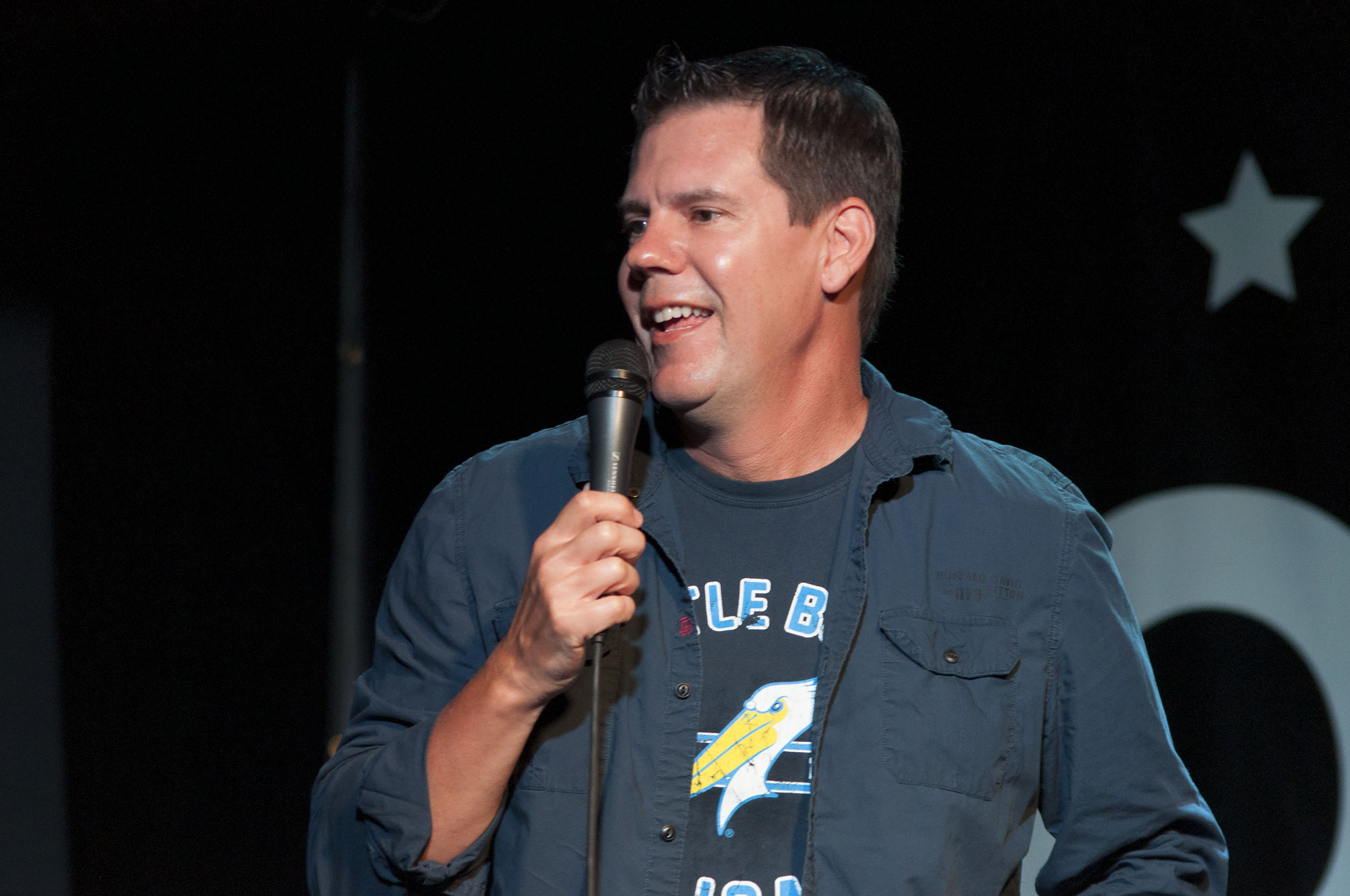 A Michigan native who cut his chops working the clubs, contests, dive bars, senior centers and ice cream socials of the 1990's Detroit Comedy Scene.  He moved to LA with stars in his eyes and loose change in his pockets and soon found himself performing at some of the most legendary clubs in comedy like the Laugh Factory on the Sunset Strip.  He has opened for and worked with Comedy Central and Netflix stars Nate Bargatze, Shane Mauss, Chris Porter, and Alonzo Bodden.
After returning to the Midwest he was able to build on his experience from the West Coast and began to feature and headline some of regions biggest and most significant clubs like Mark Ridley's Comedy Castle in Detroit, MI, Helium in Buffalo, NY, and Crackers in Indianapolis, IN.
Now a staple on the Midwest club and festival circuit, he has been seen on "Laughs" on the Fox Network, was a regional finalist on National Lampoon's "Comic Search". Recently he was a featured performer at the prestigious "Brew Ha Ha" festival in front of a record crowd of over 1,500.
He also is the host of the weekly " Mark Ridley's Comedy Castle Podcast" where he chats up the biggest names in comedy every Tuesday!  Recent guests have included Dave Attell, TJ Miller, Shane Mauss, Chris Kattan, and Mick Foley among many others.
A master story teller who has seen it all and remembers some of it, he does not care if you're laughing with him or at him as long as you are laughing.  Make sure to check out his new album "Say It, Don't Spray It" available on I-Tunes, Apple Music, Spotify, and Amazon.