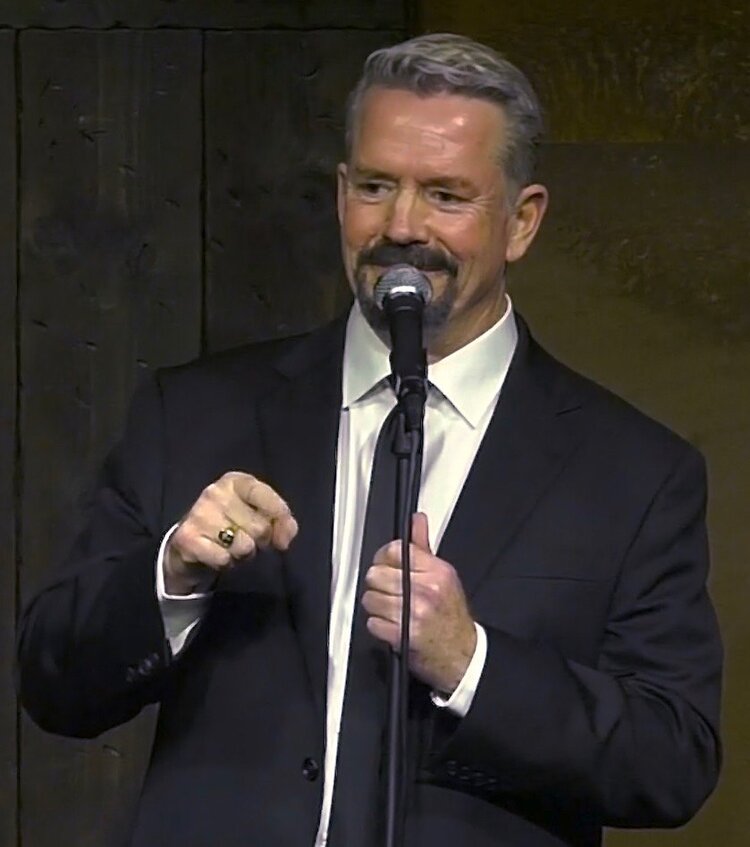 Bob Phillips saunters on stage wearing a black suit and black tie, a gentle smirk gracing his goateed face as he takes the microphone out of the stand.  He is cool, confident.
This guy is in charge and he knows what he is doing.
There are no sacred cows in Bob's act, and there are no safe havens.  He covers a lot of ground, with a show that is a blend of observational, topical, political, and biographical material.  He talks about every day subjects, from his Catholic upbringing to growing up in the seventies and the absurdities of modern life.  He does so with wicked timing, intelligence and sarcasm.
Bob has been seen on the Fox stand-up comedy series "Laughs" and is heard daily on SiriusXM satellite radio's Rawdog, Laughs USA, the The Foxxhole, Jeff & Larry's Comedy Roundup.  He is a contributing writer to the website "Funny or Die", and is one half of the popular internet podcast, "The Sal & Bob Show."  In addition, he has also appeared several times on the Anthony Cumia Show Featuring Dave Landau.
Bob has recorded three full length comedy CD's.  "Live In Fargo," "Pop Tarts and Air," and the newly released, "Ten Dollar Gift Card."  He performs at all the top clubs, theaters, and casinos around the country.  From Detroit to Las Vegas, from Fargo to Miami, and all points in between, Bob keeps a busy schedule.
Sometimes biting, sometimes endearing, but always in charge, Bob Phillips isn't cynical.  But he is a smart aleck with a quick wit.  His show isn't dirty, but it can be occasionally naughty, concentrating more on clever rather than crass.